Welcome to find support for water protection!
Welcome to finding information, examples and practical tips for water protection!
Tools for water protection is a web-based toolbox providing support for implementing water protection actions at local level. It is designed for professionals and experts who do concrete work, strategic planning or make decisions on water protection in cities, municipalities, companies, NGOs or other organisations.
The Toolbox provides information and tools that assist with water protection. In addition to practical tips, tools and background information, in the Bank of Actions you can browse actions that local organisations have already implemented for the protection of local waters and the Baltic Sea – and you can also share your organisation's own actions!
This site was established in 2015 by the EU Life+ funded project CITYWATER, in collaboration with the Baltic Sea Challenge. The first tools are based on the results of the CITYWATER project. The site is now managed and updated by the Baltic Sea Challenge. More tools and actions are needed – please contact us and tell us about your ideas!
Read more on page About us!
EXAMPLES OF WATER PROTECTION ACTIONS
Find inspiration and ideas in water protection actions implemented by the Baltic Sea Challenge network.
Browse the Bank of Actions!

Agriculture

Awareness raising

Hazardous materials

Littering etc.

Oil spill prevention

Research and monitoring

Shipping and boating

Stormwater management

Strategies and programs

Wastewater management

Other

Drainage basin
---
Importance of public participation in wastewater treatment

Actor: Environmental Center for Administration and Technology (ECAT-Lithuania) ● Year: 2016 ● Address: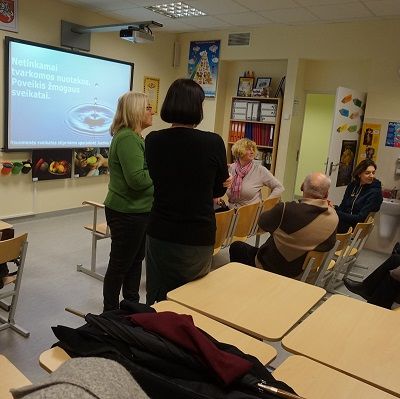 Two awareness raising events were organized, target group being the local communities. Topic - proper waste water management, protection of Baltic sea, public involvement and active participation in this field. Specialists from Kaunas District municipality, local WWTP as well as consultants from Kaunas District Public Health Office actively participated in both events.
Description
Both events were organized in cooperation with Kaunas District municipality. Participants got not only theoretical knowledge about water management, waste water treatment, actual environmental problems, but had a chance face to face discuss their local problems with specialists from municipality and WWTP. An active discussions were held about public involvement and participation in waste water treatment sector.
Benefits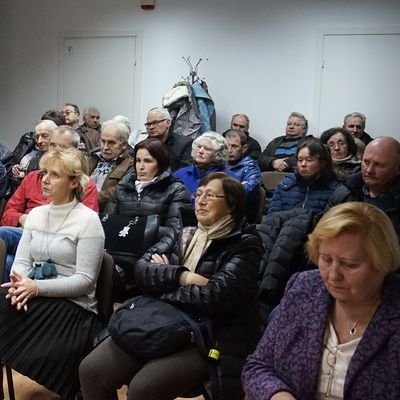 Participants got good understanding about their responsibility for safe environment and good ideas what they can do themselves in waste water treatment sector.
Background information
Active public participation, support and involvement is very important for successful implementation of water policy and requirements in water management field. Every person has a significant role in protection of Baltic sea and must take some actions in order to reduce his contribution to the nutrient and hazardous substance loading in the Baltic Sea, and to help restore the good status of the sea. Therefore public education and awareness raising is one of the most important things for active public participation and involvement into action.
The evcents were organised within Interreg Baltic Sea Region Programme 2014-2020 financed project IWAMA (Interactive Water Management).
Baltic Sea Challenge had close co-operation with IWAMA. The project activities concentrated on developing the capacity of water sector operators and pilot investments to increase energy efficiency and advance sludge handling. All project activities were targeted at better environmental state of the Baltic Sea through reducing nutrient input, optimizing energy consumption of the wastewater treatment plants, training water sector's employees and ensuring the transfer of knowledge. The partners of the IWAMA project joined the Baltic Sea Challenge network.

Further information
Name: Lina Gelažiene ● Email: lina ( at ) ecat.lt ● Web page: http://www.ecat.lt