Examples
Examples
In the map below, you can find examples of water protection measures within this topic. These actions are picked from the Bank of Actions - if you are interested to browse other water protection actions, visit the Bank of Actions.

Agriculture

Awareness raising

Hazardous materials

Littering etc.

Oil spill prevention

Research and monitoring

Shipping and boating

Stormwater management

Strategies and programs

Wastewater management

Other

Drainage basin
---
Eco-Tech 2018 Conference as a step towards sustainable development and solutions for Baltic Sea chal

Actor: Linnaeus University ● Year: 2018 ● Address: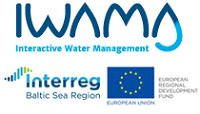 How should we get enough water, at the right time and with good quality for all people and all other species in the world? Today, we misuse our most important foodstuff: the drinking water. It should be considered close to an environmental crime to use drinking water for flushing sewage-pipes when they are clogged; dilute industrial process water to reduce the pollutants concentration to an acceptable level before sending it to the municipal sewage plant; for spraying of demolition waste to avoid dust; toilet flushing. Just to mention some misuses of the priceless drinking water.
For decades, we have learned to sort solid waste and recover useful materials to build up a circular economy. Now, it is time to sort the wastewater in a similar way and put it back also into the circular economy. The sorting of the wastewater must start at the source at the sink in the kitchen and on site in the industry. How can water be recycled and reused on site?
Description
The anthropogenic closed loops for water must be shorter! The wastewater and storm water must be seen as resources both for urban and rural areas without creation of pollution in the environment. Especially cruelty of that problem goes far beyond the Baltic Sea Region in arid zones. In Eco-Tech 2018 we joined multinational academic and industry forces to join the minds to elaborate situation after experts and educators return their homes.
Wastewater treatment is important public industry sector and nowadays environmental quality demands the highest standard. The sludge from the wastewater treatment plants has for decades been used as a soil amendment in agriculture. It is time to use the wastewater in agriculture too. The wastewater treatment plants must be constructed in a different way and produce water of different qualities to be sent back for different uses in society where you don't need drinking water-quality. And then, we have the challenge of guaranteeing the quality of the potable water using new parameters not considered in the past, such as the removal of micro-pollutants. We join the industry and volunteers from all over the world who do the clean-up from plastics at their homes. This is an Eco-Tech Quadruple Helix extended approach!
Treatment plants remove nutrients (phosphorous P and nitrogen N) from wastewaters thus diminishing pollution spread and eutrophication which are of the biggest problems of the Baltic Sea. Municipal wastewater treatment plants have an important role in water protection through the used methods and activities. The activities done in IWAMA project are helping waste water treatment sector in developing efficient and environmentally smart operations to save costs through process optimisation and investments. This opens the gate for new business opportunities and innovative, cost and energy efficient technology development.
Benefits
Linnaeus Eco-Tech gives an opportunity to share the knowledge and experience among international experts, scientists, authorities and Non-governmental activists. Eco-Tech 2018 performed fruitful discussions and the outcome of conference perform significant progress to reach sustainable goals, solve the challenges and promote the Blue Growth of the region, we can learn from each other.
Background information
Linnaeus Eco-tech 2018 conference was organised in collaboration with the Interreg Baltic Sea Region Programme 2014-2020 financed project IWAMA. Baltic Sea Challenge had close co-operation with IWAMA. The project activities concentrated on developing the capacity of water sector operators and pilot investments to increase energy efficiency and advance sludge handling. All project activities were targeted at better environmental state of the Baltic Sea through reducing nutrient input, optimizing energy consumption of the wastewater treatment plants, training water sector's employees and ensuring the transfer of knowledge. The partners of the IWAMA project joined the Baltic Sea Challenge network.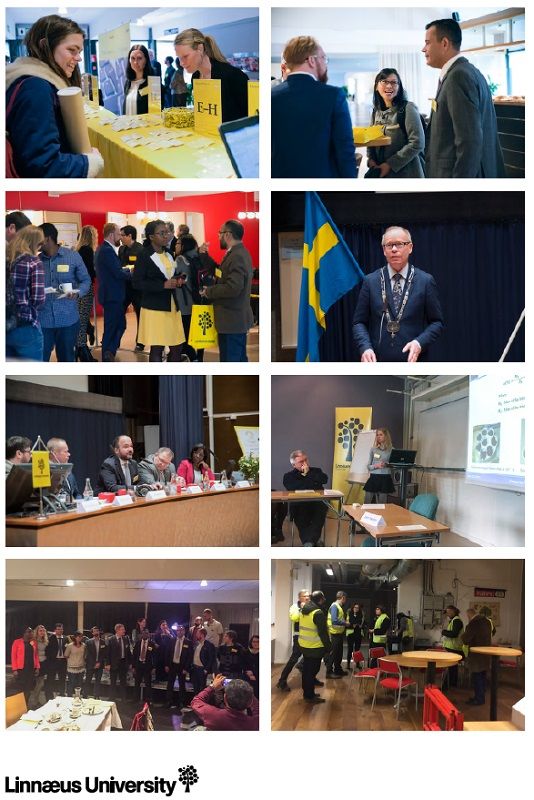 Further information
Name: William Hogland ● Email: william.hogland(a)lnu.se ● Web page: www.lnu.se
Guidelines & Recommendations
Guidelines & Recommendations
text...