Examples
Examples
In the map below, you can find examples of water protection measures within this topic. These actions are picked from the Bank of Actions - if you are interested to browse other water protection actions, visit the Bank of Actions.

Agriculture

Awareness raising

Hazardous materials

Littering etc.

Oil spill prevention

Research and monitoring

Shipping and boating

Stormwater management

Strategies and programs

Wastewater management

Other

Drainage basin
---
Seminar Reducing the negative impact in the Baltic Sea basin

Actor: ECAT Kaliningrad (State Autonomous Institution of Kaliningrad region ● Year: 2016 ● Address: 25 Gorkogo street, Kaliningrad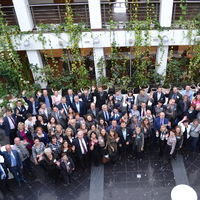 The seminar was conducted within the Russian-German Environmental Days, which take place in Kaliningrad every year and are dedicated to the most urgent issues. This event is held in the framework of cooperation between the Government of the Kaliningrad Region and German Environment Agency. ECAT-Kaliningrad acts as organizer and coordinator on the behalf of the Government of the Kaliningrad region.
Description
During the seminar the current challenges were discussed with the purpose of implementing the HELCOM Action Plan for Baltic Sea. One of the main topics was dedicated to the issue of reducing eutrophication through the discharge of sewage and industrial farming. Pollutants distribution into the Baltic Sea via the polluted areas and industrial activities is also a significant issue for the Kaliningrad region, taking into account that some objects are fixed and also they are under international supervision of HELCOM as "hot spots". Total number of participants of the seminar was 80 people. Among them are representatives of research and educational institutes, national and regional supervisory authorities, public authorities, non-governmental organizations.
Benefits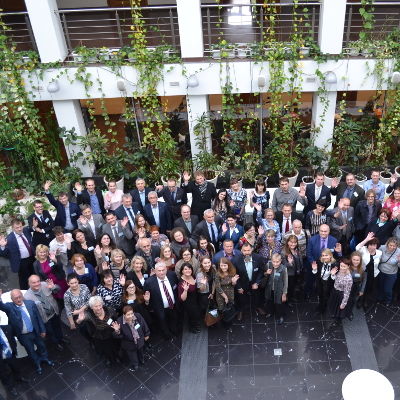 As the result of reports presented during the seminar, Russian and German specialists shared the information that a range of different activities including research and monitoring in the field of environmental protection were held in the Kaliningrad region. The seminar represented a unique opportunity for the sharing of experiences, practical knowledge, lessons learned and good practices in order to join the efforts towards the better state of Baltic Sea. This event was also a trigger for new projects implementation.
It is very important to improve the process of information delivery. For this purpose there were 8 recommendations given in the following areas:
direct transfer of information between Ministry of natural resources and environment of Kaliningrad region and Ministry of natural resources and environment of Russian Federation;
publication of information regarding the health of Kaliningrad region environment;
maritime spatial planning;
construction and operation of WWTP;
industrial farming;
regular learning for farmers and agricultural holding specialists in the sphere of environmental requirements;
the issue of Baltic Sea pollution as a result of business activities and
bottom dredging and pollution prevention.
Background information
Further information
Name: Ekaterina Latysheva, Olga Sheshukova ● Email: ecatk ( at ) mail.ru ● Web page: http://www.ecatk.ru/
Guidelines & Recommendations
Guidelines & Recommendations
text...