Welcome to find support for water protection!
Welcome to finding information, examples and practical tips for water protection!
Tools for water protection is a web-based toolbox providing support for implementing water protection actions at local level. It is designed for professionals and experts who do concrete work, strategic planning or make decisions on water protection in cities, municipalities, companies, NGOs or other organisations.
The Toolbox provides information and tools that assist with water protection. In addition to practical tips, tools and background information, in the Bank of Actions you can browse actions that local organisations have already implemented for the protection of local waters and the Baltic Sea – and you can also share your organisation's own actions!
This site was established in 2015 by the EU Life+ funded project CITYWATER, in collaboration with the Baltic Sea Challenge. The first tools are based on the results of the CITYWATER project. The site is now managed and updated by the Baltic Sea Challenge. More tools and actions are needed – please contact us and tell us about your ideas!
Read more on page About us!
EXAMPLES OF WATER PROTECTION ACTIONS
Find inspiration and ideas in water protection actions implemented by the Baltic Sea Challenge network.
Browse the Bank of Actions!

Agriculture

Awareness raising

Hazardous materials

Littering etc.

Oil spill prevention

Research and monitoring

Shipping and boating

Stormwater management

Strategies and programs

Wastewater management

Other

Drainage basin
---
Course for secondary school students: Ecology of the Baltic Sea

Actor: Kaarina Upper Secondary School ● Year: 2009 ● Address: Voivalantie 7-9, Kaarina, Finland
The course dealing with ecology, nature, protection and environmental issues of the Baltic Sea was arranged in the Upper Secondary School of Kaarina during the years 2009 and 2010.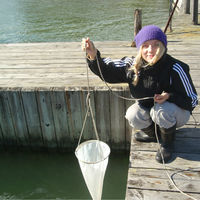 Description
Students got to know the local actors that have direct or indirect influence on the Baltic Sea, e.g. waste water treatment plant and Valonia (service centre for sustainable development and energy of Southwest Finland). NGO Nature Union's (Luonto-Liitto) Baltic Sea Ambassador also visited the school. On the island of Seili which is located in the Archipelago Sea the students got acquainted with the environment of the Baltic Sea by studying its species and by taking samples out of the sea.
Benefits
The course has expanded the students' interest towards the Baltic Sea. The students have also been excited about the course and recommended it to others. By getting acquainted with the local actors the students have received a clearer image of the factors that affect the state of the Baltic Sea. By studying the ecology of the Baltic Sea the meaning of its protection has become more concrete.
Background information

Further information
Name: Kristiina Tarkiainen ● Email: kristiina.tarkiainen (a) kaarina.fi ● Web page: https://kaarinanlukiot.onedu.fi/web/