Bank of Actions
Are you seeking examples or inspiration for water protection? There are plenty of potential actions to choose from! The Bank of Actions will provide your organisation with concrete ideas and examples of water protection activities implemented by organisations in the Baltic Sea Challenge network. You can browse these according to the theme, type of actor, country, year or keyword.
| | |
| --- | --- |
| | Join the Baltic Sea Challenge network by committing to water protection work, and gain the benefits of an international expert Network. Read more about the Baltic Sea Challenge and how to join the network. |
| | The Bank of Actions is always open to ideas for new actions. Is your organisation already a member of the Baltic Sea Challenge network and does it have good examples of water protection measures that it would like to share? Tell us about the work that you do, by filling in this form. We will put your action on the map! |

Agriculture

Awareness raising

Hazardous materials

Littering etc.

Oil spill prevention

Research and monitoring

Shipping and boating

Stormwater management

Strategies and programs

Wastewater management

Other

Drainage basin
---
Ecological quest "Clean Vishtynets"

Actor: ECAT (State Autonomous Institution ● Year: 2018 ● Address: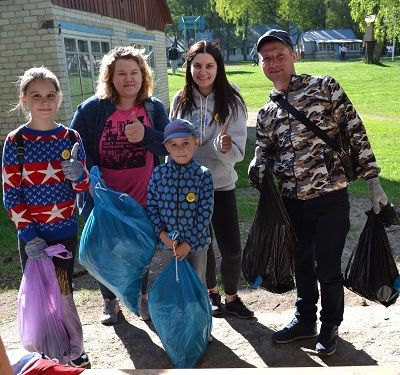 Our main goal was to reduce pollution load to the Vishtynetskoe lake from non-organized tourism. Vishtynetskoe lake is the largest freshwater reservoir in the Kaliningrad region which is connected to the Baltic Sea through river network. The beautiful lake of a glacial origin has a very transparent waters and it is 10 000 years older than the Baltic Sea. Due to its historical, natural and scientific value the lake and its adjacent area is very attractive to tourists. Unfortunately, not all visitors have sufficient level of environmental awareness and sustainable behavioral patterns, what eventually influences vulnerable ecological status of the waterbody.
Description
We came to conclusion that the best way to tackle the pollution load to the lake could be a clean-up campaign with interactive component. In order to reach bigger audience we decided to integrate our campaign with the local festival "Vishtynets Day" which was planned to be held in the beginning of May. So, on 5th of May 2018 in the framework of VBSWater project (financed by baltcf), ECAT-Kaliningrad organized ecological quest. Eco-quest was initially developed as interactive environmental game. Participants had to go through 8 points of control where they needed to solve riddles, answer questions and quizzes, demonstrate their knowledge and creative potential. While doing so, our brave teams were separately collecting garbage along the lake shore, which was lately evaluated with additional points.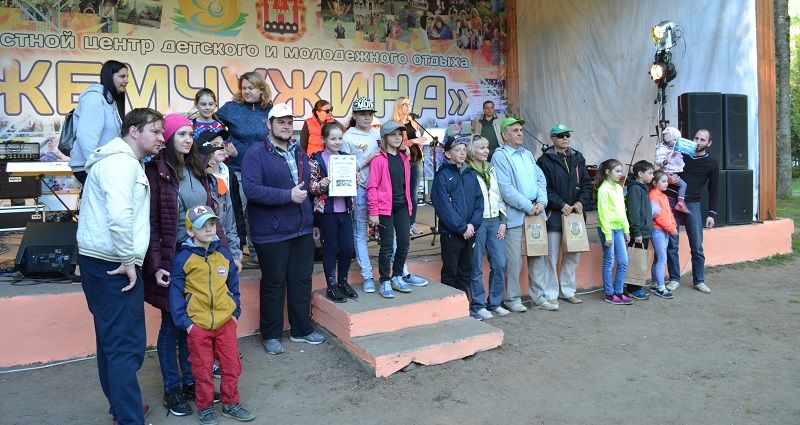 Benefits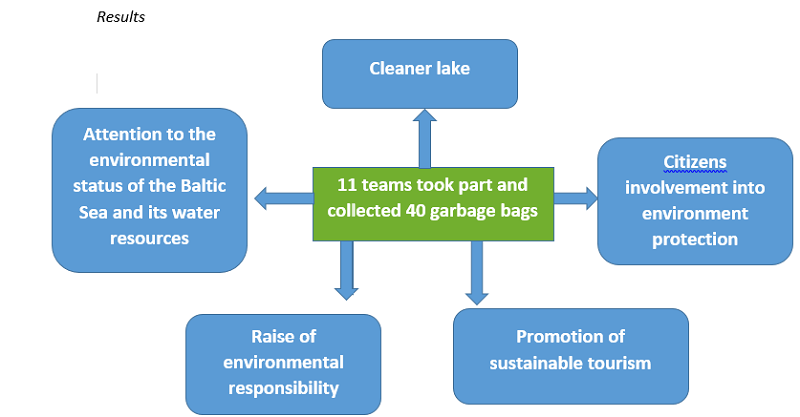 Background information
Ecological quest "Clean Vishtynets" was organised within Interreg Baltic Sea Region Programme 2014-2020 financed project IWAMA Interactive Water Management). Project activities concentrated on developing the capacity of water sector operators and pilot investments to increase energy efficiency and advance sludge handling. All project activities were targeted at better environmental state of the Baltic Sea through reducing nutrient input, optimizing energy consumption of the wastewater treatment plants, training water sector's employees and ensuring the transfer of knowledge. The partners of the IWAMA project joined the Baltic Sea Challenge network.

Further information
Name: Boris Komonikov ● Email: ecatk (a) mail.ru ● Web page: http://www.ecatk.ru/