Bank of Actions
Are you seeking examples or inspiration for water protection? There are plenty of potential actions to choose from! The Bank of Actions will provide your organisation with concrete ideas and examples of water protection activities implemented by organisations in the Baltic Sea Challenge network. You can browse these according to the theme, type of actor, country, year or keyword.
| | |
| --- | --- |
| | Join the Baltic Sea Challenge network by committing to water protection work, and gain the benefits of an international expert Network. Read more about the Baltic Sea Challenge and how to join the network. |
| | The Bank of Actions is always open to ideas for new actions. Is your organisation already a member of the Baltic Sea Challenge network and does it have good examples of water protection measures that it would like to share? Tell us about the work that you do, by filling in this form. We will put your action on the map! |

Agriculture

Awareness raising

Hazardous materials

Littering etc.

Oil spill prevention

Research and monitoring

Shipping and boating

Stormwater management

Strategies and programs

Wastewater management

Other

Drainage basin
---
Education and awareness raising at Daugavpils WWTP

Actor: Daugavpils Water Ltd. ● Year: 2018 ● Address: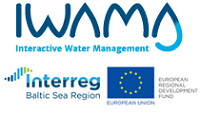 Daugavpils water Ltd. aimed at organizing excursions to its own museum, waste water treatment plant (WWTP) and water intake facilities to introduce the importance of clean water supply, functionality of the wastewater system, importance of wastewater treatment, as well as to demonstrate the complexity of the process. The target group for the excursions are children and teens (from 7 to 18 years old). The goal of the commitment was to raise the awareness of the importance of environment protection.
Description
The dissemination of publicly available and understandable information about IWAMA project goals and tasks on how to improve the management of wastewater treatment processes was distributed both among specialists (company's employees, supervising institutions representatives, participants of educational courses and environmental seminars participants held by the company), and among educational institutions and children's centers, through guided tours and special events dedicated to important environmental dates (International Water Day, International Environment Day, International Baltic Sea Protection Day etc.).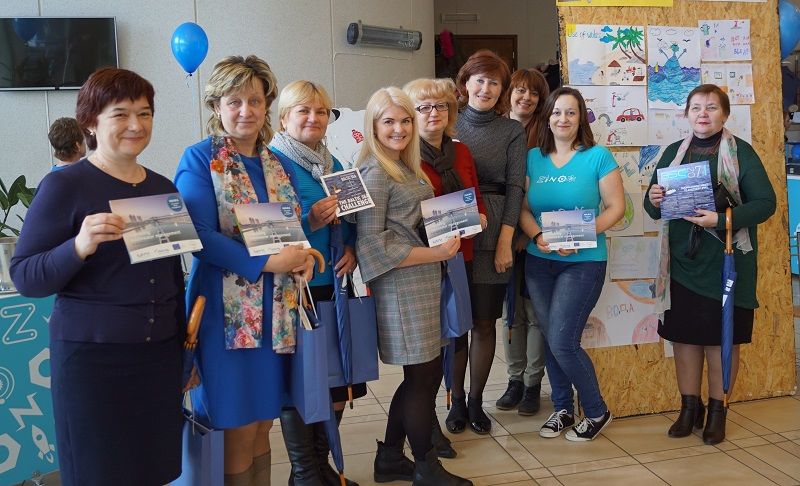 One of the technologies implemented within the IWAMA project was an investment into installing new equipment (1 valve on aeration system and 42 energy meters) in Daugavpils WWTP, which allows organize maintenance works without harm to technological (biological) process and keeps separate electricity records by main consumer groups (return sludge pumps, aeration mixers, compressors, centrifuges). Real time received data allows to control, analyze and in short time correct and optimize settings of equipment used, reducing energy consumption while maintaining the required quality of wastewater treatment.
Benefits
The dissemination of understandable information allowed to attract attention, raise awareness, clearly demonstrate positive results of the use of innovative technologies that were implemented by project participants to save energy and improve the environmental situation in Baltic Sea Region.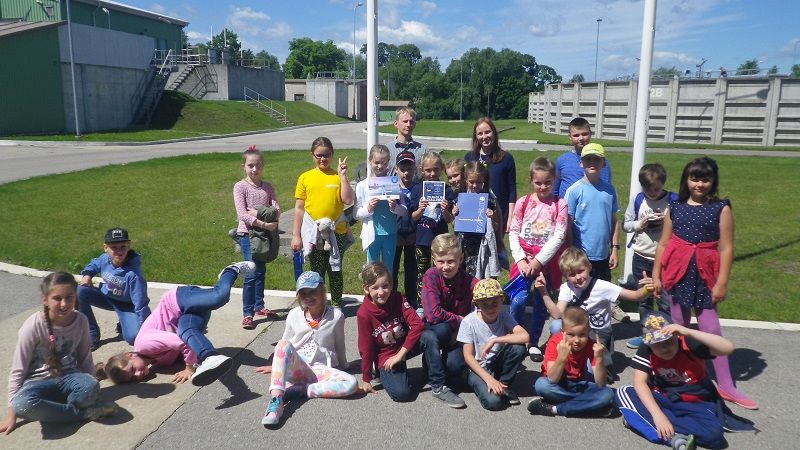 Background information
Education and awareness raising at Daugavpils WWTP was carried out within Interreg Baltic Sea Region Programme 2014-2020 financed project IWAMA (Interactive Water Management). Baltic Sea Challenge had close co-operation with the IWAMA. Project activities concentrated on developing the capacity of water sector operators and pilot investments to increase energy efficiency and advance sludge handling. All project activities were targeted at better environmental state of the Baltic Sea through reducing nutrient input, optimizing energy consumption of the wastewater treatment plants, training water sector's employees and ensuring the transfer of knowledge. The partners of the IWAMA project joined the Baltic Sea Challenge network.

Further information
Name: Natalja Goulde ● Email: goulde(a)daugavpils.udens.lv ● Web page: http://daugavpils.udens.lv/Default.aspx?lng=1