Bank of Actions
Are you seeking examples or inspiration for water protection? There are plenty of potential actions to choose from! The Bank of Actions will provide your organisation with concrete ideas and examples of water protection activities implemented by organisations in the Baltic Sea Challenge network. You can browse these according to the theme, type of actor, country, year or keyword.
| | |
| --- | --- |
| | Join the Baltic Sea Challenge network by committing to water protection work, and gain the benefits of an international expert Network. Read more about the Baltic Sea Challenge and how to join the network. |
| | The Bank of Actions is always open to ideas for new actions. Is your organisation already a member of the Baltic Sea Challenge network and does it have good examples of water protection measures that it would like to share? Tell us about the work that you do, by filling in this form. We will put your action on the map! |

Agriculture

Awareness raising

Hazardous materials

Littering etc.

Oil spill prevention

Research and monitoring

Shipping and boating

Stormwater management

Strategies and programs

Wastewater management

Other

Drainage basin
---
Improving streamflow in a strait

Actor: The Water Protection Association of Haavainen ● Year: 2015 ● Address: Haavainen, Lokalahti, Finland
Improving streamflow in the strait of Haavainen through dredging.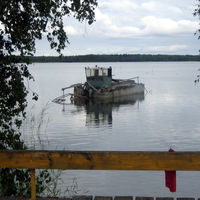 Description
The Water Protection Association of Haavainen has implemented dredging in the strait of Haavainen to improve the streamflow. Haavainen is located in Lokalahti, south of the City of Uusikaupunki, Finland.
In the project, the strait was dredged in the length of altogether 250 metres to reduce the silt in the bottom and to decrease the amount of vegetation in the shallow strait. As a result the streamflow has now increased also during low water. After dredging, the channel was marked to serve boaters in the area.
Benefits
The challenge in the strait of Haavainen is the old bridge and the built embankment around it, which decrease the streamflow and thus have a negative environmental impact in the area. The dredging helped to open the strait, and the streamflow between Haavainen and Tuppiluoto (neighbouring water area) improved. The action stops the strait from slowly becoming blocked through shallowing and vegetation.
Background information
The action is continuation to the Association's earlier project, funded by the European Regional Development Fund (ERDF) and implemented in cooperation with the regional Centre for Economic Development, Transport and the Environment. The project was also funded by the City of Uusikaupunki. The Association's long term objective is to get the bridge and the embankment around it renewed, and thus improve the streamflow even more. Planning has begun with funding from Leader programme.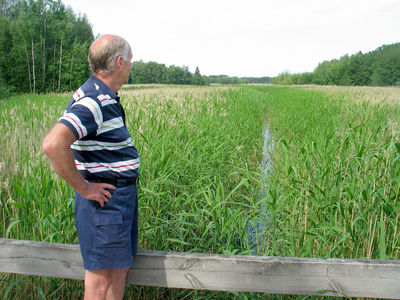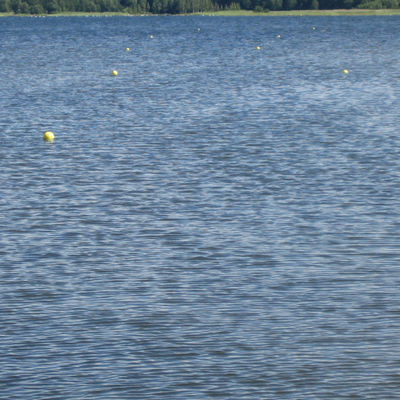 In the above pictures the strait between Haavainen island and Tuppiluoto before the project in 2006, and new buoys that were placed after dredging to mark the channel for boaters.
Further information
Name: Liisa Isomaa ● Email: liisomaa ( at ) gmail.com ● Web page: www.haavaistenvesiensuojeluyhdistys.fi