Bank of Actions
Are you seeking examples or inspiration for water protection? There are plenty of potential actions to choose from! The Bank of Actions will provide your organisation with concrete ideas and examples of water protection activities implemented by organisations in the Baltic Sea Challenge network. You can browse these according to the theme, type of actor, country, year or keyword.
| | |
| --- | --- |
| | Join the Baltic Sea Challenge network by committing to water protection work, and gain the benefits of an international expert Network. Read more about the Baltic Sea Challenge and how to join the network. |
| | The Bank of Actions is always open to ideas for new actions. Is your organisation already a member of the Baltic Sea Challenge network and does it have good examples of water protection measures that it would like to share? Tell us about the work that you do, by filling in this form. We will put your action on the map! |

Agriculture

Awareness raising

Hazardous materials

Littering etc.

Oil spill prevention

Research and monitoring

Shipping and boating

Stormwater management

Strategies and programs

Wastewater management

Other

Drainage basin
---
Advising of real estate owners on sewgae issues

Actor: City of Vantaa ● Year: 2013 ● Address: Vantaa, Finland
Real estate owners were adviced on local sewage treatment, their current sewage treatment systems on the property were evaluated and they were adviced on how to maintain and use them.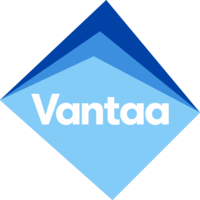 Description
The visiting of properties was carried out by the Water Protection Association of the River Vantaa and Helsinki Region, with funding provided by the local municipalities and regional Centre for Economic Development, Transport and the Environment.
Benefits
During the project over 90% of real estate owners on scattered settlements were adviced either over the phone or on-site. Another strength of the project was that each property's individual features were taken into account in the advicing process. The direct advicing of property owners enables to have an effective influence on the functionality of their local sewage treatment systems and thus the discharges to watercourses. The real estate owners were often critical towards the Finnish regulation on scattered settlements' sewage treatment but accepted the advicing willingly. They also considered advicing to be better way of approaching them compared to inspection by authorities. Advicing is also quite cost efficient.
Background information
Further information
Name: Sinikka Rantalainen ● Email: sinikka.rantalainen (a) vantaa.fi ● Web page: http://www.vantaa.fi/